Our on-premise business phone systems swap old equipment for new thinking.

Designed from the ground up to streamline the work of administrators and end users alike, the built-in unified communications (UC) capabilities of premise-based business VoIP phone system are transforming the way people work.

By integrating communication tasks -such as video conferencing, IM, mobility and online collaboration - usually performed with separate tools, brilliantly simple business VoIP solutions help boost productivity and reduce costs.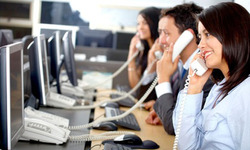 There are many different events that may trigger a move to VoIP such as:

Move to / addition of a new facility

Replacement of aging TDM equipment

Need to integrate call features across multiple locations

Need to centralize disparate voicemail systems

Support for mobile/virtual workforce

Expansion/ upgrade of network

Business continuity/ voice survivability

Expiration of Service Provider contract

But, regardless of your enterprises needs for moving to IP telephony, you can rest assured that Aastra will always let you get there at your own pace.
Telephony / Hotel PBX System:
As part of the Netcare Solutions solution, we assess your needs and requirements and provide a best-in-class telephony solution that include state of the art Hotel PBX solutions, Desktop IP phones and Voice over Wi-Fi phones that match international standards. We also handle the backend design, preparation, deployment and subsequent maintenance of the IP network, so you can be assured of a completely hassle-free experience.
The IP Telephony Advantage:
This growth is being driven by a number of factors which distinguish IP PBXs from traditional systems
Single cable plant:
A traditional PBX requires its own dedicated cable network. Since every property also requires a data communication network, hotels need to buy, install and maintain two completely separate cabling infrastructures. Each cable network is sophisticated, complex and requires extensive documentation. With an IP PBX, only one wiring infrastructure is needed. This single cable plant supports both voice and data communications. There are significant economic benefits related both to capital expense and ongoing maintenance, and these benefits are becoming even more compelling as in room entertainment migrates to IP technology, allowing the elimination of the cable network for TV as well.
Availability of maintenance expertise:
Traditional PBXs are unique beasts technologically. Every manufacturer has its own proprietary software with its own unique administrative interface. What this means is that a technician trained on Mitel systems, for example, cannot support Avaya, and technicians trained on Avaya cannot support Nortel. As a result, people who support PBXs have become a very specialized breed. This can translate into higher costs and a limited talent pool. IP PBXs, in contrast, are designed to work as an integral part of a data network. It's relatively easy for an individual with data network expertise to learn the incremental skills needed to manage and maintain an IP PBX. The reverse cannot be said of a phone system technician because the domains are quite different. The need for data networking expertise is widespread and very obvious, so many individuals possess these skills.
Technology competitiveness:
PBXs are designed to last for 10 to 15 years. This sounds very appealing, because data networks certainly are not. The flip side, though, is that a property which buys a traditional PBX is locked into PBX technology for that same 10 to 15 years. As we've mentioned above, manufacturers aren't putting any more development resources into these products, so buyers will find themselves falling farther and farther behind their competitors who invest in IP-based systems, where the pace of innovation is feverish.