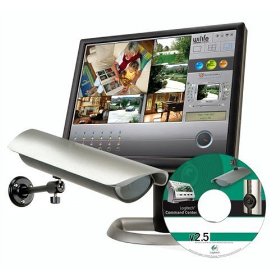 Monitor suspects and suspicious behavior in real time

Monitor vehicle activity and identify wanted license plates on watch lists

Protect public health by monitoring practices in food preparation environments

Cut investigation times in half and increase apprehensions

Solve incidents of employee time card fraud by integrating visual intelligence with access control systems

Secure bigger convictions by collecting evidence across multiple locations

Verify or invalidate customer complaints by integrating visual intelligence with POS and exception-based reporting (EBR) systems
Electronic Surveillance is not new to the Hotel industry, but in the past they focused mainly on property / loss prevention. You might spot them at receiving docks / stores, employee exits or other vulnerable areas.
Today, globally hotels are rapidly installing security cameras behind reception desks, lobbies, corridors and everywhere else. Hotel guests generally appreciate their presence as they see it as an extra service / care from the Hotels to enhance guest safety and security as well.
Networked surveillance systems form a significant and immensely useful value-add to the broadband network laid out across the Hotel. Web cameras that are integrated with the wired and wireless broadband network form a cost-effective yet highly functional monitoring system. The surveillance system consists of video cameras that relay moving images to monitors and recording devices over the wired and Wi-Fi hotel network
These units are easier to set up and install than traditional surveillance units, have lower maintenance costs, and owing to their Wi-Fi compatibility can be deployed in areas where traditional wired cameras cannot be installed.
The digital images can be stored in a database that can be searched by camera, time, date, alarm activation or even motion. Netcare Solutions with its track record and expertise in the hospitality services becomes a defector partner of choice for deploying such state of the art, proven surveillance systems.