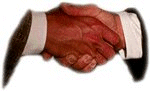 In the year of 1999, Netcare Solutions has Starting off with IT products Services, Netcare Solutions then diversified into newer areas including IT hardware and IT services. Such has been the dynamic power of the organization that over the past 13 years, Netcare Solutions has evolved into a leading global IT company, a company which has pioneered many an innovation in the IT Infrastructure services.
Headquartered at Jaipur, India, we at Netcare Solutions implement the philosophy of 'Complete Solutions', thereby helping clients to "Improve the businesses". Our path breaking innovations and ideas have culminated into the `Netcare Solutions Way' - a process which directly impacts customer benefits by improving time-to-market, enhancing predictability and reliability, and cutting costs.
Netcare Solutions Global IT Business delivers winning business outcomes through its deep industry experience and a 360 degree view of "Business through Technology" - helping clients create successful and adaptive businesses. A company recognized in India for its comprehensive portfolio of services, a practitioner's approach to delivering innovation and an organization wide commitment to sustainability, Netcare Solution's has several employees and clients across India.