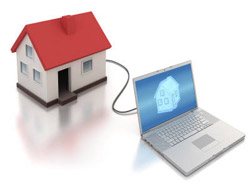 Connectivity is as important as water and air

Bandwidth Requirements will keep increasing rapidly

Service Providers need orderly management

The infrastructure has to be future proof for decades!

You get only one chance to get it right!

Residential Complexes.

IT Parks

SEZs

Office Complexes

Malls

Hospitality

Banks

Government Offices

Retail Stores
Modular Design Architecture:

High Speed Internet Access

IP TV

Wi-Fi Internet Access

Telephony and VOIP

Video Surveillance

In building cellular Coverage
The Technology
The Netcare solution is based on proven wireless technology commonly referred to as Wi-Fi and supported on all modern smart-phone devices and laptop computers. Cutting edge 802.11n standard wireless is also supported as an option.
The hardware controller utilized is the Internet Gateway system, which supports one or more network extenders to increase the range and coverage of the wireless access cell.
Behind the wireless network technology is own Internet Commander solution providing advanced management and administration systems including Captive Portal management for fine control over what resources are accessible to connected users, as well as powerful firewall functionality designed to protect business and administrative network resources from public access.
The Solution
The Netcare solution is offered as base plus optional extensions. The base functionality provides a means for prospective purchasers to browse selected resources for free when within range of an enabled location.
Selected resources would generally include property listings and general locality information such as maps and local attractions.
By default, any device that connects to the service will be automatically directed to an information page identifying the service and containing specific links to additional information such as holiday rental listings and properties for sale, etc .An enabled location is typically within 100m of a network gateway or appliance deployed to a suitable location such as a shop front window or outdoor sidewalk canopy.
Signage is recommended to promote availability of the service to prospective buyers, and availability of general internet access can also be promoted to attract passers-by to access the service
Retail organizations face a number of complex challenges. Geographically distributed sites all require connectivity to corporate for mission-critical applications, yet small sites often do not have dedicated IT staff. This can pose significant problems when rolling out new sites or managing/maintaining existing stores, as well as when deploying wireless LANs. There is a huge burden placed on corporate IT, which must configure new VPN routers, install client software, instruct users on how to work with the network, and monitor its performance.
The situation can be even more difficult with Wi-Fi networks, particularly as new interactive displays and hot spot offerings require guest access for shoppers that are easy to use and distinctly separate from corporate networks. Meanwhile, security mandates - particularly the Payment Card Industry Data Security Standard (known as PCI DSS) - are among the strictest in any industry. The distributed, scalable architecture is optimized for fully centralized, efficient operations and management in these organizations, while features like Private Pre-Shared Key (PSK) enable simple, secure guest access. Routers are literally plug and play, with configuration that is pushed down from a central location when the device is turned on.
Headquarters and campus locations are characterized by large concentrations of users, often in multiple buildings in a campus environment. These networks have predominantly been deployed as convenience networks for guest and meeting room access. More recently, large organizations have been looking to use their wireless LAN as the primary access layer for client connectivity in order to improve productivity through user mobility, and reduce the cabling and switching costs associated with an Ethernet connection to every device. In addition, many of the new client devices being used in the enterprise, and in particular industries, are mobile internet devices (MIDs), such as iPads and iPhones, which do not actually have an Ethernet port. These new devices and mobile applications require increased coverage, performance, and availability from the wireless LAN. This has driven the requirement for 802.11n and has enterprises re-evaluating their wireless architecture.
Headquarters Wi-Fi Networking Solution
A typical WLAN controller-based deployment in a large campus backhauls all of the wireless traffic to a small number of large controllers located in the data center or in the DMZ (a demilitarized zone in network computing). While this can be relatively cost effective, it presents several challenges:

Latency and jitter caused by backhauling and U-turning through the WLAN controller

Policy and quality-of-service (QoS) is not enforced at the edge where it is most important

The WLAN controller becomes a performance bottleneck as traffic increases and 802.11n is deployed

s more APs are added to provide better coverage, voice support, and throughput - costly WLAN controller upgrades are required

To address these issues, some controller vendors have started to distribute the data forwarding function to the access points.
While this allows for traffic to be more directly forwarded onto the LAN and does mean that the controller is no longer a performance bottleneck, it does not eliminate it as a single point of failure as the intelligence, or control functions, such as channel selection, security, authentication, and QoS are still delivered by the controller. In many cases, the traffic still needs to be forwarded via the controller to get the full enterprise Wi-Fi feature set offered by the vendor.
Netcare networks takes a different approach. Our cooperative control architecture provides all the management, mobility, and security needed in these headquarters locations, but without needing to backhaul traffic to centralized controllers. This provides a cleaner network architecture where resiliency is integral to the network architecture. It means that traffic is directly forwarded onto the best path, QoS and policy are enforced right at the edge of the network where it is needed most, and bandwidth and coverage easily scale as more access points are deployed, without having to worry about costly WLAN controller upgrades.